"We want to improve the water efficiency and business case of small and medium-sized growers by developing and testing a real time irrigation advice." Holland Greentech, with local partner TAHMO, are the third consortium to win financial support from NWP's Water for Food Programme with their pilot in Ghana. Its limited costs and scaling-up potential were valuable assets in becoming one of the 3 nominees.
Smart irrigation solution
Holland Greentech and TAHMO's winning Water for Food proposal centres on a pilot to improve the business case for a smart irrigation system for fruit and vegetable farmers in Kumasi, Ghana, based on local and current weather data for irrigation systems. The aim is to lower production costs by improving the efficiency of water and energy use, and to avoid crop loss.
These kind of innovative water technologies and practices on the Water-Food-Energy nexus are key to improving the efficiency and productivity of water in agriculture, resulting in more sustainable food systems, and improved food security. The latter is an important aim of the NWP Water for Food Programme, alongside bringing about hands-on acceleration of business cases for the Dutch water sector.
Combining knowledge and executing power
The Water for Food Programme combines NWP Network's knowledge with the executing power of its Bureau. With on over 20 years' experience, NWP has been executing programmes and knowledge exchange activities for different organisations within the water sector – be it government, international stakeholders or others.
Want to know what NWP and its network can do for you? Please contact our BRM Manager Arjan Braamskamp, a.braamskamp@nwp.nl.
Weather data for farmers
Holland Greentech has built up a strong network of lead farmers as well as other key stakeholders throughout Africa and provides farmers with top quality horticulture products and services as well as Dutch knowledge, skills and technology.
As Holland Greentech and TAHMO, we are excited about NWP's support through the Water for Food Programme. We look forward to connecting Holland Greentech's knowledge and customer base in irrigation technology with TAHMO's weather data.
CONSORTIUM PARTNERS HOLLAND GREENTECH & TAHMO
Local partner TAHMO (Trans-African Hydro-Meteorological Observatory) is a foundation whose mission is to develop a vast network of weather stations throughout Africa; 100 of which are currently set up in Ghana. The service will first be tested on the target group of lead farmers' demo plots, in order to determine feasibility, preferred service model and cost saving potential for water and energy. If successful, it aims to scale up to other farmers in the region and beyond.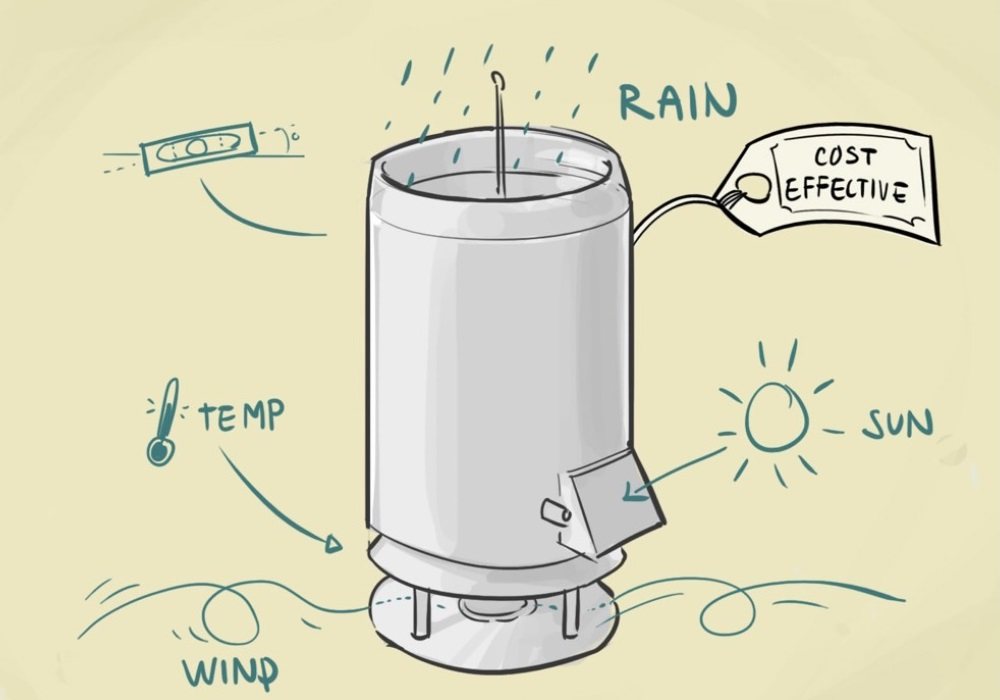 The workings of a weather station by TAHMO
Limited costs and scale up
The vast networks of both organisations, as well as the straightforward set up and limited costs, offer considerable potential for scaling up. According to the review committee of the Water for Food Programme's Call for Proposals, these benefits made this another attractive proposal eligible for financial support. In addition, Holland Greentech partners with local microfinance institutions for financing irrigation hardware as part of a smart irrigation service package.
The review committee agreed that there is still much to be gained from more efficient water (and energy) use in irrigation.
The Water for Food Programme is an initiative of the Netherlands Water Partnership, supported by the Dutch Ministry of Agriculture, Nature and Food Quality.
SHARE